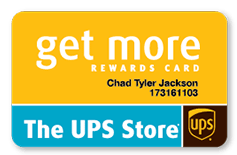 Save 10% in Store with your Get More Card
Small Business owners usually don't have much in the way of resources. That's where The UPS Store can help. Whether you've just started yours, or are looking for ways to run your Small Business efficiently, The UPS Store has Small Business Solutions that you can use right now, all under one roof and right in your neighbourhood.
Sign Up Here
Small business
How to Prepare your Small Business for the Fall Season
Summer is winding down, the days are getting shorter and cooler, and the leaves are starting to turn. Classes are back in session for students of all ages, and the beach vibe of the previous few months is being replaced with a business-first focus once again. Yes, change is certainly in the air at this time of year. Is your business ready to handle what's ahead? This isn't a winter preparedness drill......
Read Article